Unknown Plate Box Camera
Manufacturer Unknown
| | |
| --- | --- |
| Name: | Unknown |
| Type: | Plate Box Camera |
| Manufacturer: | Unknown |
| Country of Origin: | US |
| Construction: | Simple square section shoe-box style plate box camera for single 2 x 2" plates (darkroom loaded). This is typical of a pattern of cheap plate cameras made in the 1890s in the US. |
| Production Period: | Unknown |
Plate / Film Size:
2" x 2" plate
Lens:
Unknown
Shutter:
Simple unsprung shutter
Movements:
None
Dimensions (w x h x l):
Date of this Example:
c1897
Serial Number:
None
Availability:

Common
Uncommon
Hard to Find
Scarce

Inventory Number:
291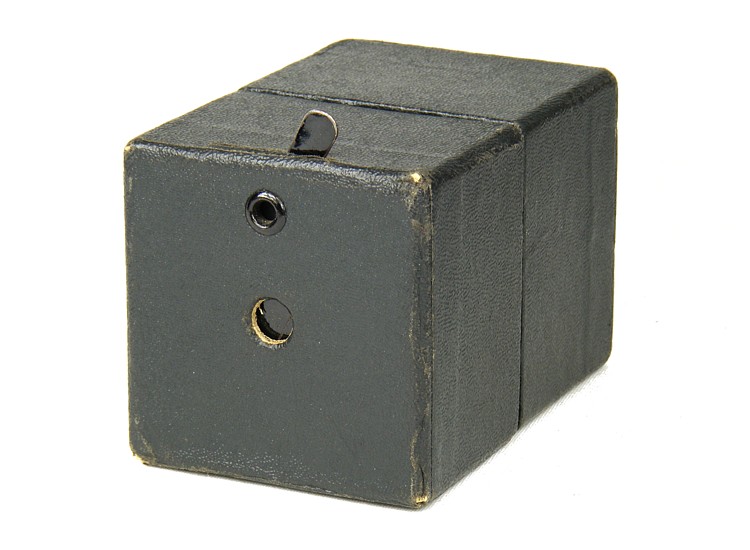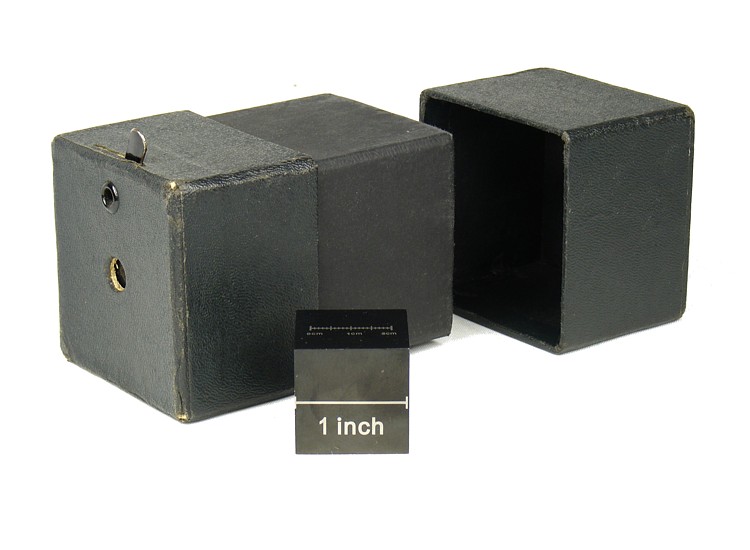 Description
This unmarked plate box camera is of simple shoe-box construction. The single 2 x 2" plate had to be loaded in the darkroom. This is typical of a series of simple box plate cameras that were available in the US in the late 1890s, many of which carry no obvious identification.
This US model uses slightly smaller plates than was used on similar cameras in England at the time. Compare this with the similarly constructed, though rather more ornate, Clifford camera for 2¼ x 2¼" plates. This American pattern camera is much shorter than the Clifford (about two-thirds its size). Later, similar cameras were produced in England but for slightly larger sized plates again (3½" x 2½"), but still adopting a similar shoe-box construction, such as the Viewograph.
Notes
This example was bought from the late Eaton Lothrop at Photographica in 2005. At the time he had a dozen or so variants of this same basic design, most of them unmarked.