The Clifford Camera
J. T. Clifford Co.
| | |
| --- | --- |
| Name / Model: | The Clifford Camera |
| Manufacturer: | J. T. Clifford Co. |
| Country of Origin: | United Kingdom, London |
| Construction: | A leather covered wooden box camera. See notes below. |
| Production Period: | 1899 - ? |
Plate / Film Size:
2½" x 2½" plate
Lens:
Achromatic
Shutter:
Simple unsprung lever (snap shutter)
Movements:
None
Dimensions (w x h x l):
Date of this Example:
c1899
Serial Number:
None
Availability:

Common
Uncommon
Hard to Find
Scarce

Inventory Number:
231
Description
The Clifford camera is a simple two section box camera with an ornate brass clasp on the top face. The camera is constructed in cardboard and is green in colour, although this may have faded from its original colour. The name is engraved into the brass surround to the shutter lever. There are no other markings.
The camera was supplied as a kit with paper & chemicals (as pictured in McKeown [1]). It is of very simple construction, as with many of the box cameras of this type that took a single plate that had to be changed in the darkroom.
The shutter consists of a plate with a hole in it. When the unsprung lever is pushed from one end of its travel to the other, the hole in the plate passes in front of the lens, providing a short exposure. If the lever is held at the mid-point in its travel, the hole remains in front of the lens for a period determined by the operator.
Channing & Dunn [2] gives limited detail about the maker; they were not able to trace any advertising or editorial information about the company or its products.
I was lucky enough to obtain an advert taken from The Penny Pictorial Magazine, dated 1899, that features this camera and its outfit at a cost of 3/6 (three shillings and sixpence). This also advertises a catalogue, suggesting that they perhaps made (or marketed) more than just this kit. The advert is reproduced below.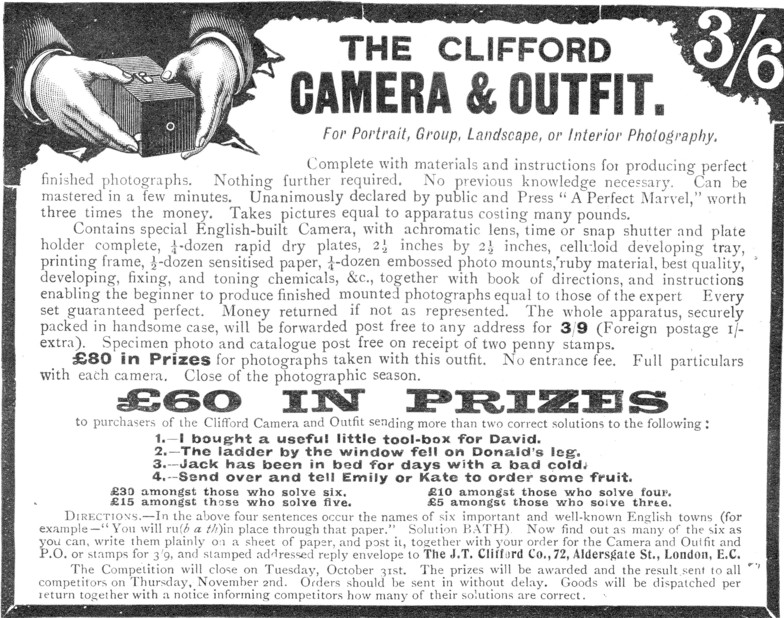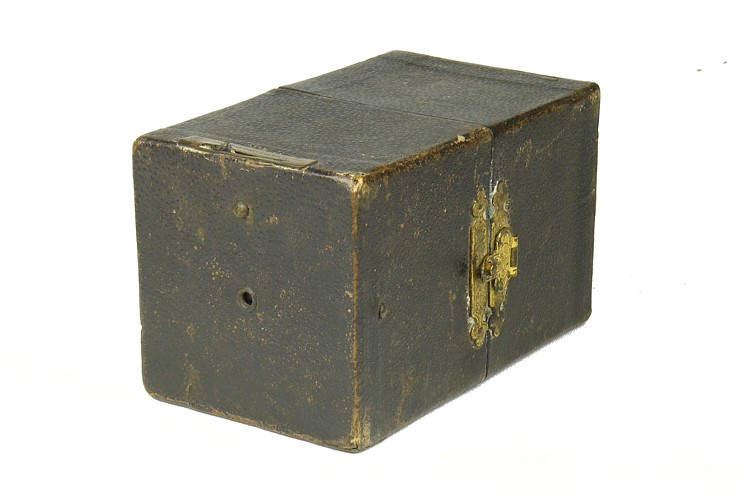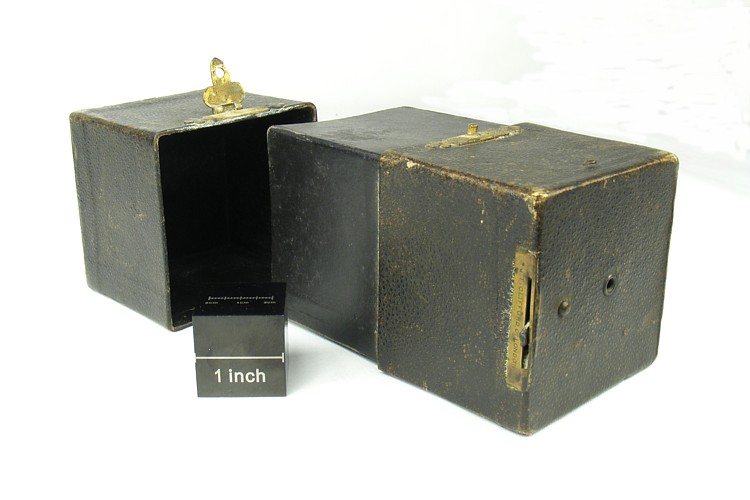 Notes
This is a very scarce camera; this is the only example I have ever seen. While it can hardly be described as being in pristine condition, given the simple method of construction using a cardboard shell, it is quite surprising that it survived at all!