Girl Scout Kodak (US Model)
Eastman Kodak Company
| | |
| --- | --- |
| Name / Model: | Girl Scout Kodak |
| Manufacturer: | Eastman Kodak Company |
| Country of Origin: | USA |
| Construction: | The Girl Scout Kodak is based on the Vest Pocket Kodak Model B shell but with green coloured leatherette and green bellows and a metal enamelled faceplate showing the Girl Scout emblem. |
| Production Period: | 1929-34 |
Model / Variant:
US Model
Plate / Film Size:
127 rollfilm
Lens:
Meniscus
Shutter:
V.P. Rotary
Movements:
None
Dimensions (w x h x l):
Date of this Example:
c1931
Serial Number:
None
Availability:

Common
Uncommon
Hard to Find
Scarce

Inventory Number:
391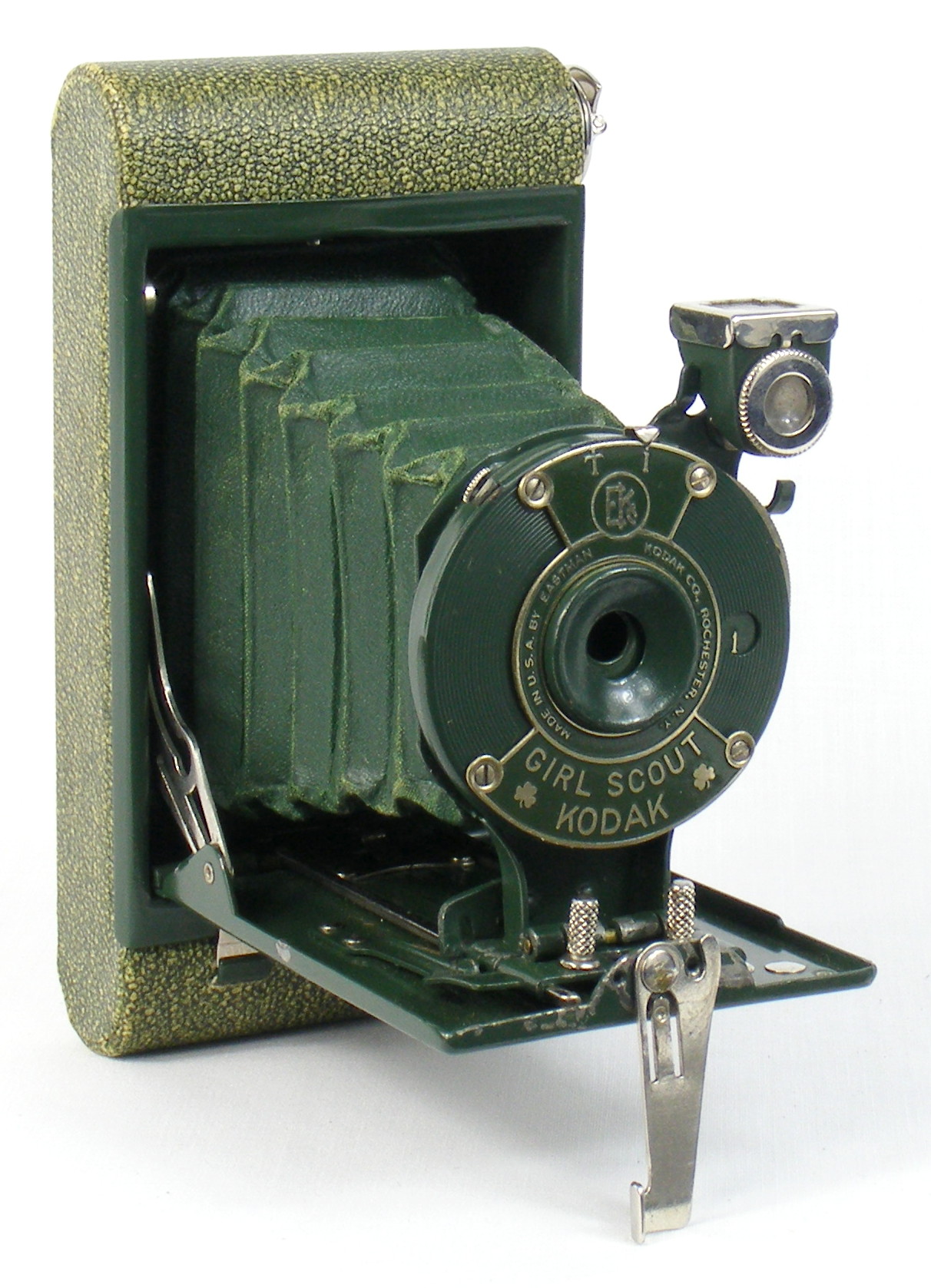 Description
This is an example of the American Girl Scout Kodak, based on the Vest Pocket Kodak Model B, with matching leather case. It is in fair condition, but there is some minor damage to the painted surfaces and the leather covering is somewhat worn and faded.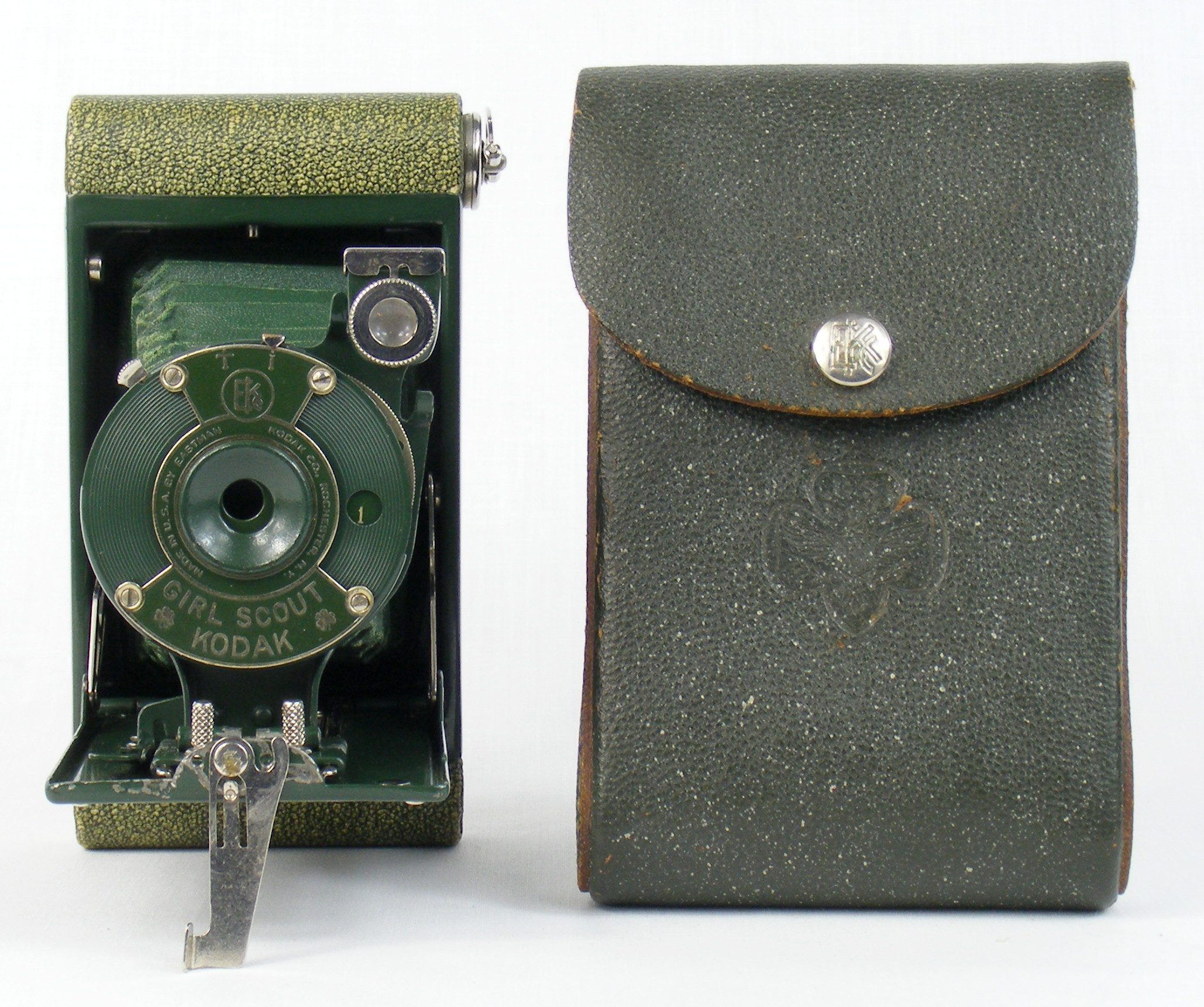 This is quite different to the Girl Guide Kodak produced in the UK by Kodak Ltd. The US version has green leatherette covering as against the blue crackle finish used in the UK, has green bellows while the UK version has black bellows and the metal edging is in matching green while on the UK model it is black enamel.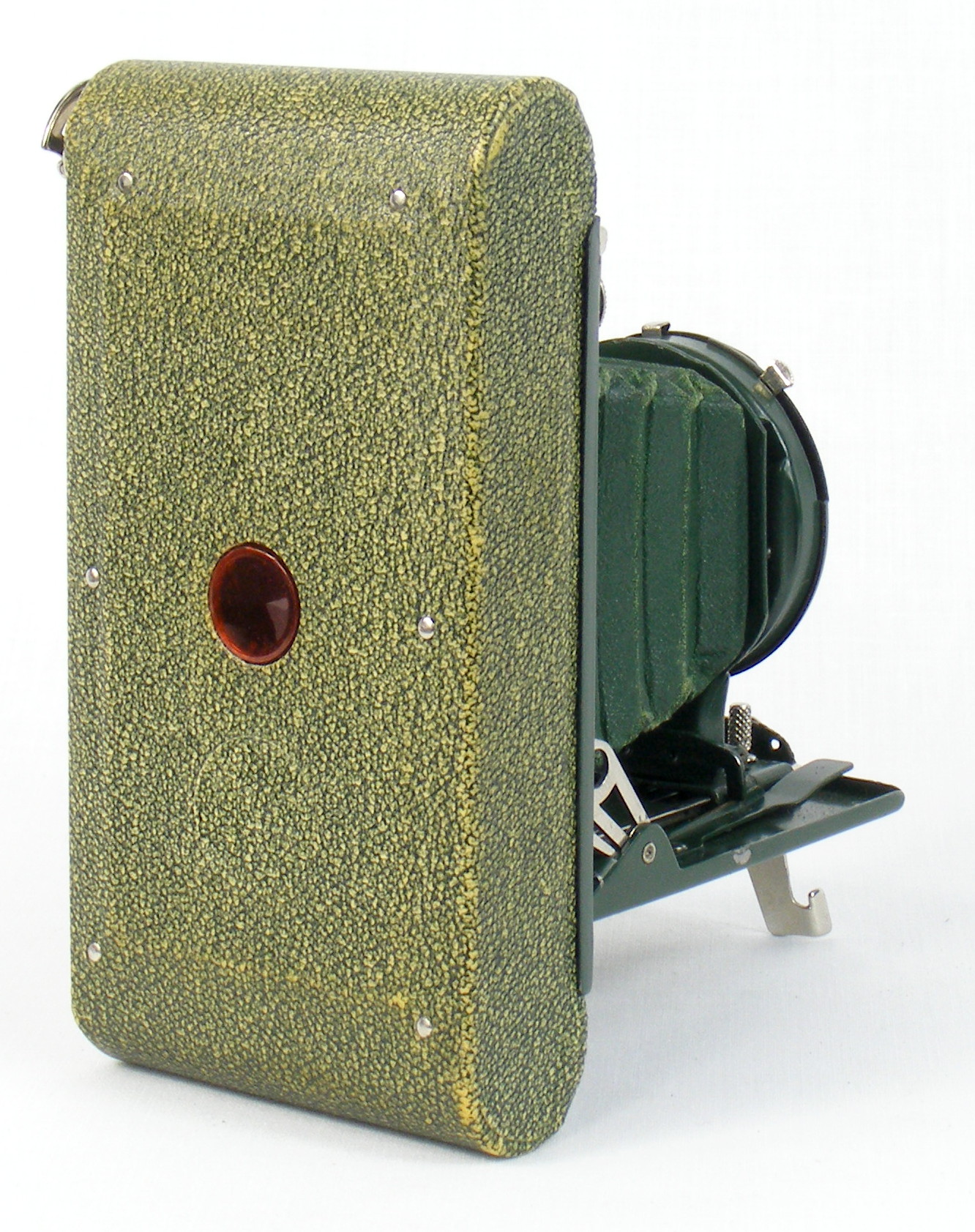 The Girl Scout insignia shown on the front face of the baseboard is also quite different of course.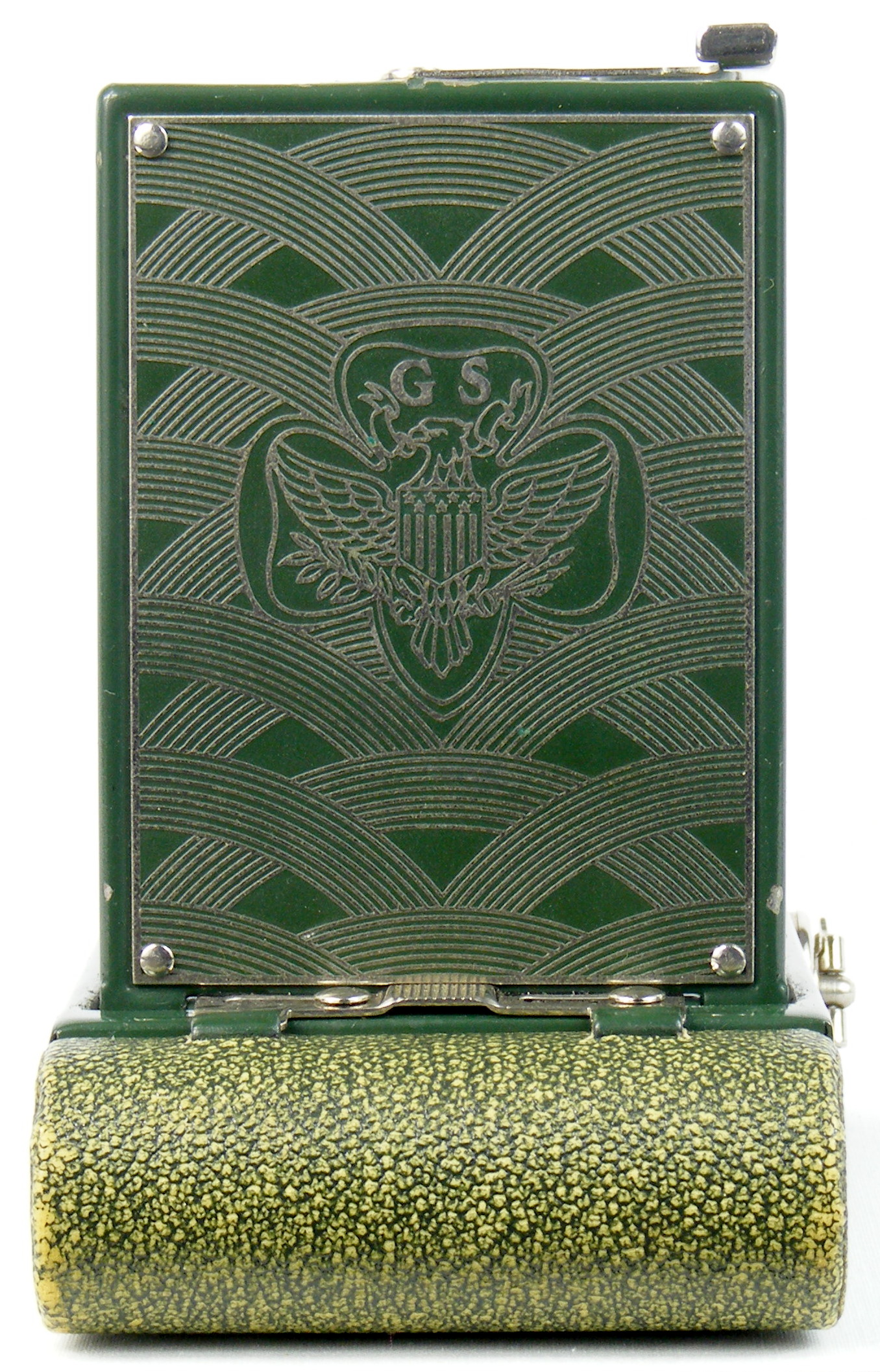 Notes
The US version does not turn up often in the UK unless being sold by another collector. This example was purchased from the US. Prices vary, but they are quite sought after.
There is an equivalent US Boy Scout camera.
When the camera arrived, the folds of the bellows were stuck together in their closed position and the lens standard would not pull out. This had to be worked on with care to release the lens assembly.
Releasing the bellows required very gentle maninpulation of the folds of the bellows from inside, treating each fold in turn one side at a time. This is not an uncommon problem with folding cameras that have been stored closed for a long period, particularly with cameras of this size and age in my experience.
The lack of movement of the lens standard was addressed by carefully removing the pivot pin on the saddle and reshaping the hinge line so that the lens standard could run out on the baseboard rails.