Boy Scout Kodak (UK Model)
Kodak Limited
| | |
| --- | --- |
| Name: | Boy Scout Kodak |
| Manufacturer: | Kodak Ltd |
| Country of Origin: | United Kingdom |
| Construction: | The Boy Scout Kodak is based on the Vest Pocket Kodak Model B shell but with green crackle finish and black bellows and a metal enamelled faceplate showing the Boy Scout emblem. |
| Production Period: | 1931-35 |
Model / Variant:
UK Model
Plate / Film Size:
127 rollfilm
Lens:
Meniscus
Shutter:
V.P. Rotary
Movements:
None
Dimensions (w x h x l):
Date of this Example:
c1931
Serial Number:
Serial 99805 on lens surround.
Availability:

Common
Uncommon
Hard to Find
Scarce

Inventory Number:
303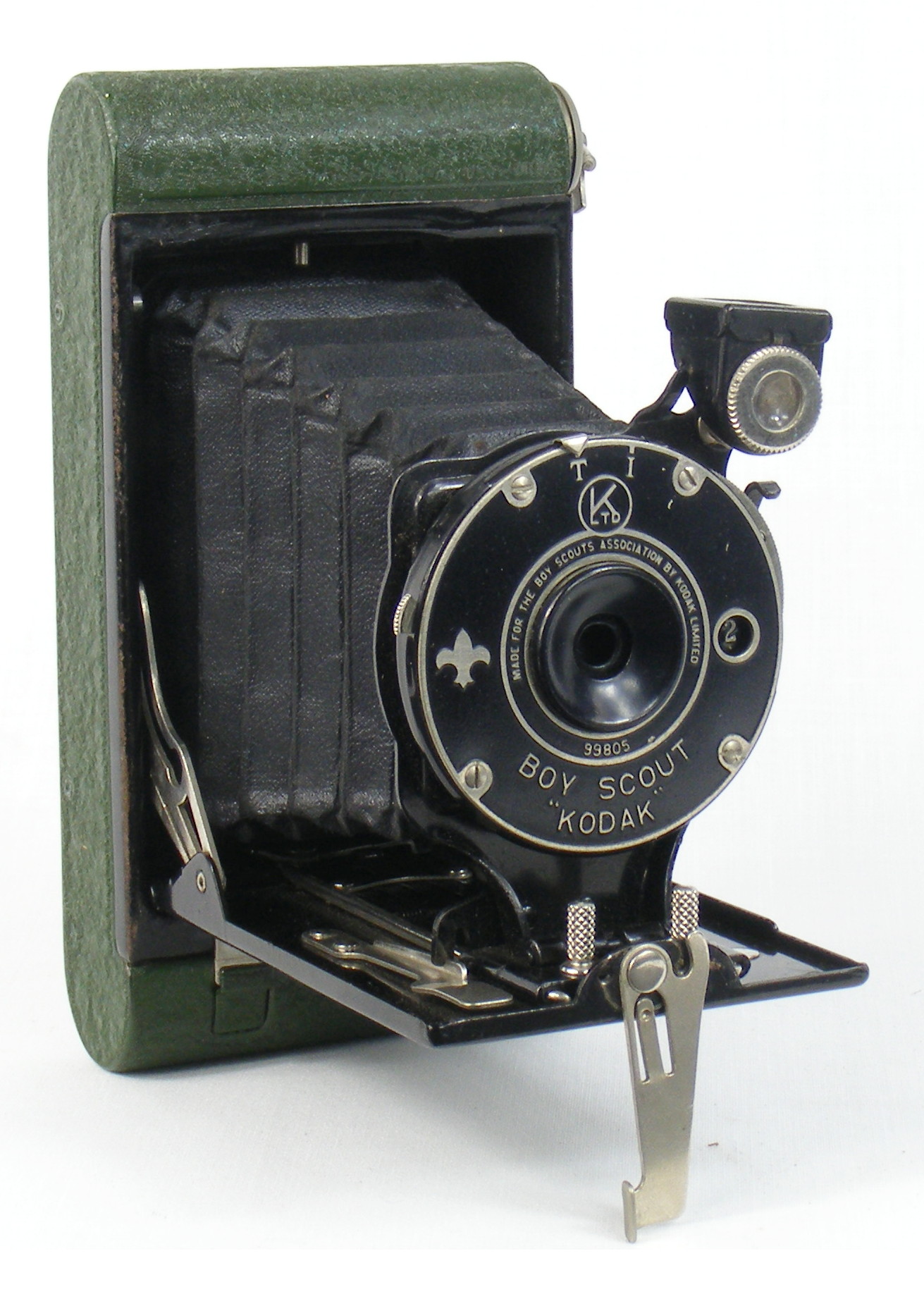 Description
This is a very good example Boy Scout Kodak camera (UK model) with only minimal signs of wear and paint loss. The crackle finish shows no obvious signs of wear and the metalwork is bright. There is just minor rubbing on the outer black edges. The bellows are also in good order and the lens standard moves freely on its track.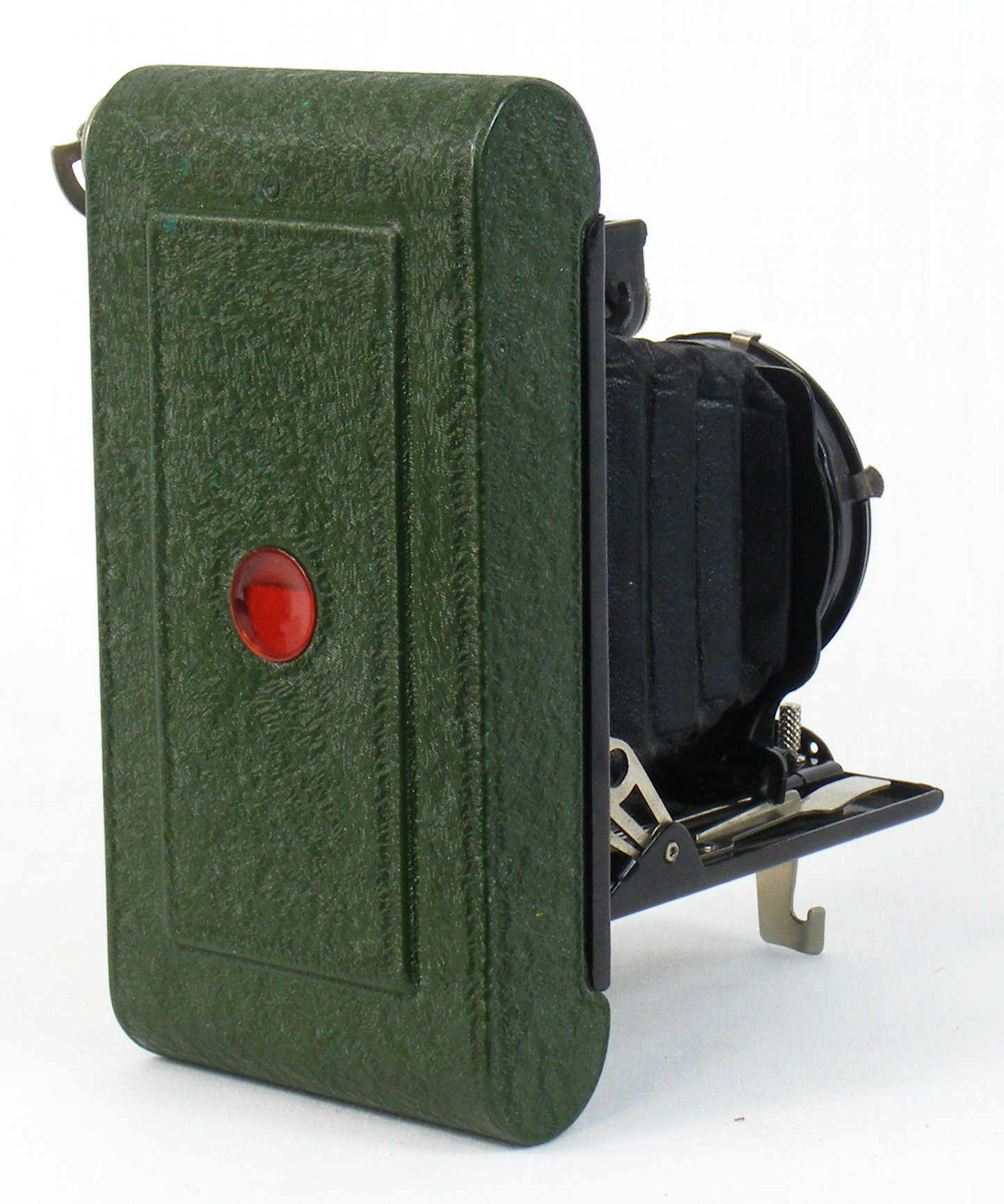 The enamel panel on the baseboard that carries the Boy Scout emblem is in very good condition.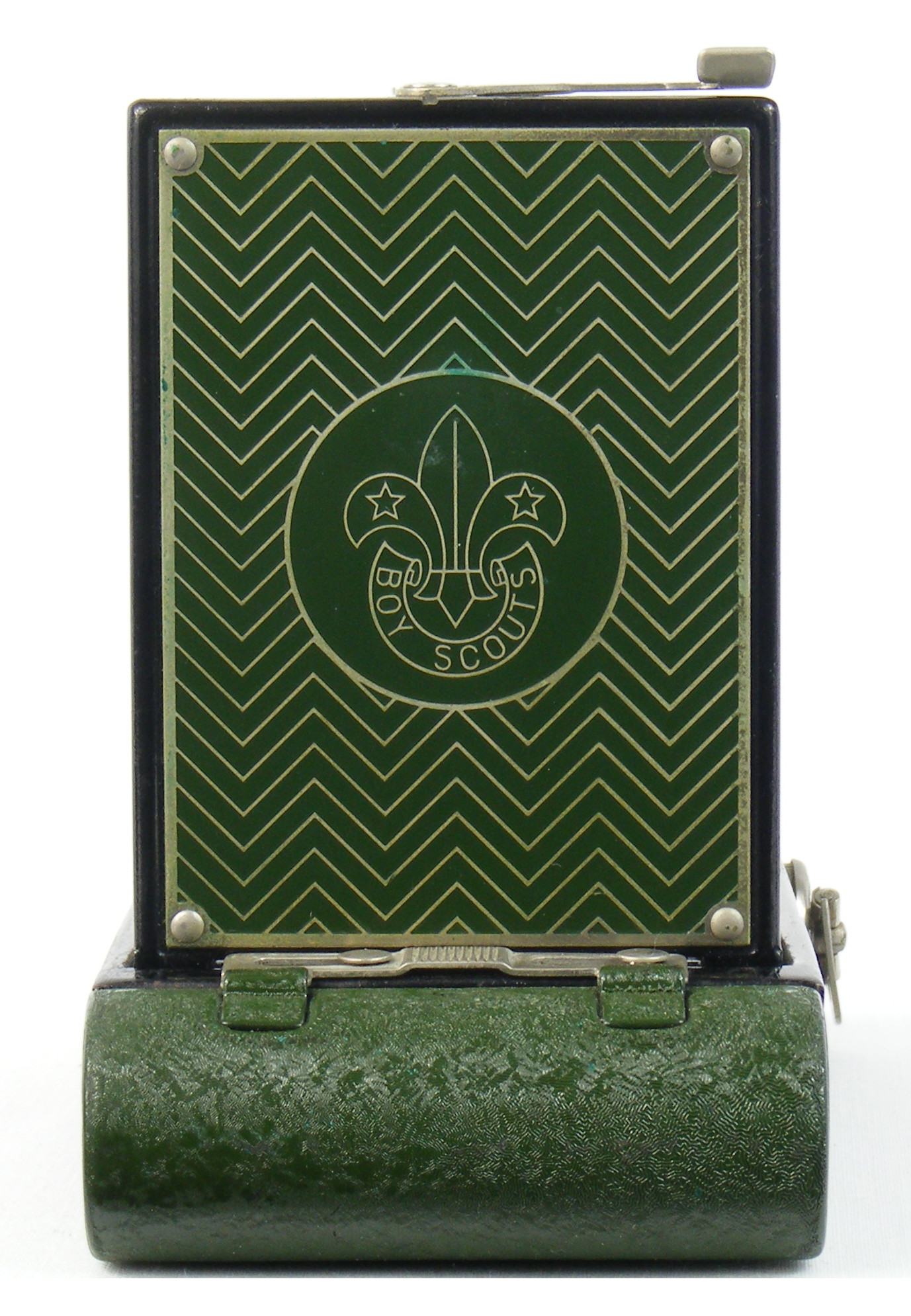 The camera still has its original leather case with the Scouts movement emblem imprinted on the front face of the case. The case is well worn around its edges, with some loss of colour, but has clearly protected the camera very well.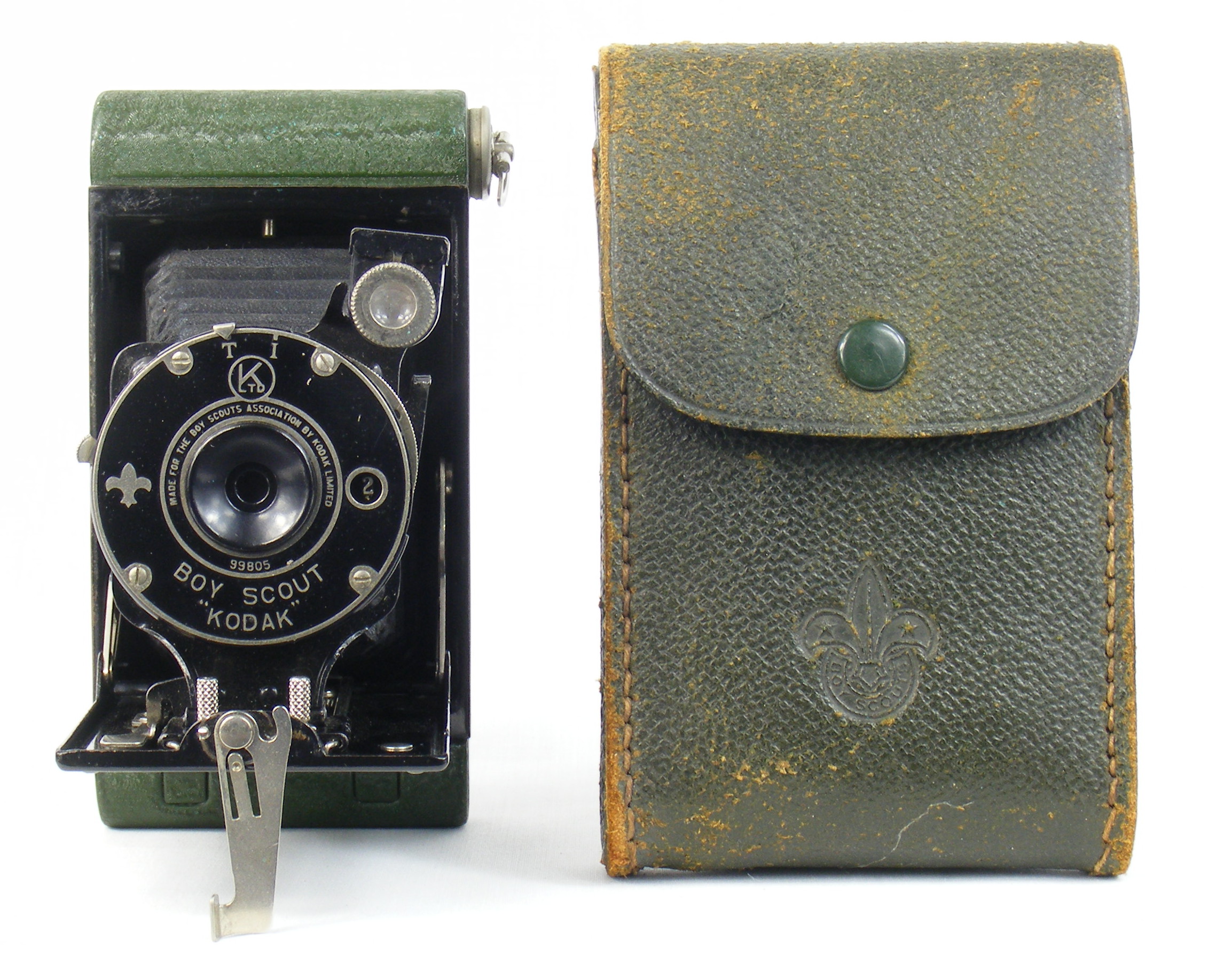 "How to Take Pictures with the Boy Scout and Girl Guide Kodaks". This is in poor condition. All pages are present, but it has been repaired throughout with sellotape. The final two pages show some damage from damp as they have stuck together at some time in the past.
Notes
When looking for a good example, check the condition of the black enamelled metal edge work. This can often chip and will then rust, which can reduce its value and detract from its quality as a display item.
There is an equivalent UK Girl Guide camera. The picture below shows the Girl Guide and Boy Scout cameras side by side, along with their matching cases and instructions.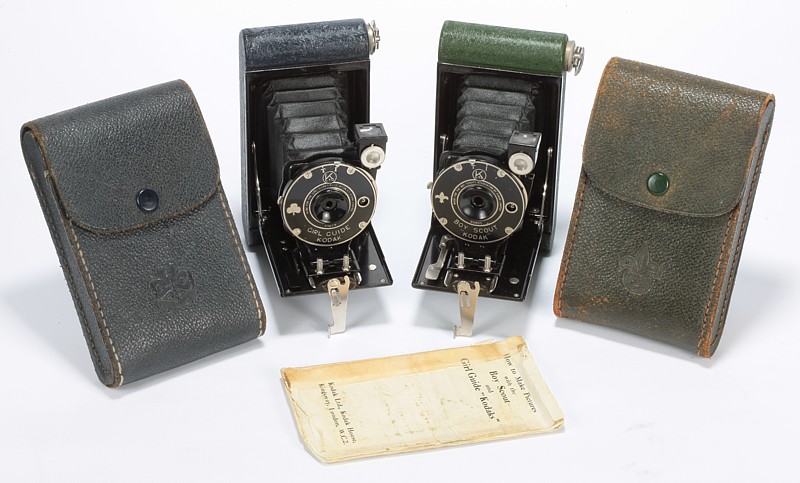 (Image © Amateur Photographer 2011, taken for an article by the late Ivor Matanle and reproduced with kind permission)
This is quite different to the Boy Scout Kodak produced in the US. The US version has green leatherette covering as against the green crackle finish used in the UK, has green bellows while the UK version has black and the metal edging is in matching green while on the UK model it is black enamel. The insignia are also different of course.