Hawkeye Ace De Luxe
Kodak Limited
| | |
| --- | --- |
| Name: | Hawkeye Ace De Luxe |
| Manufacturer: | Kodak Ltd. |
| Country of Origin: | United Kingdom |
| Construction: | The Kodak Hawkeye Ace Deluxe is a simple box camera for 127 film. It is constructed of a simple cardboard shell with leatherette covered faceplate and pull out metal viewfinder. |
| Production Period: | TBD |
The only obvious difference between the Hawkeye Ace Deluxe and the Hawkeye Ace is that the former is fitted with strap mounting points. The camera was made for supply primarily as a premium camera and was not listed in Kodak catalogues.
Plate / Film Size:
127 rollfilm
Lens:
Meniscus
Shutter:
Simple flip-flop shutter (instantaneous only)
Movements:
None
Dimensions (w x h x l):
Date of this Example:
c1937
Serial Number:
None
Availability:

Common
Uncommon
Hard to Find
Scarce

Inventory Number:
298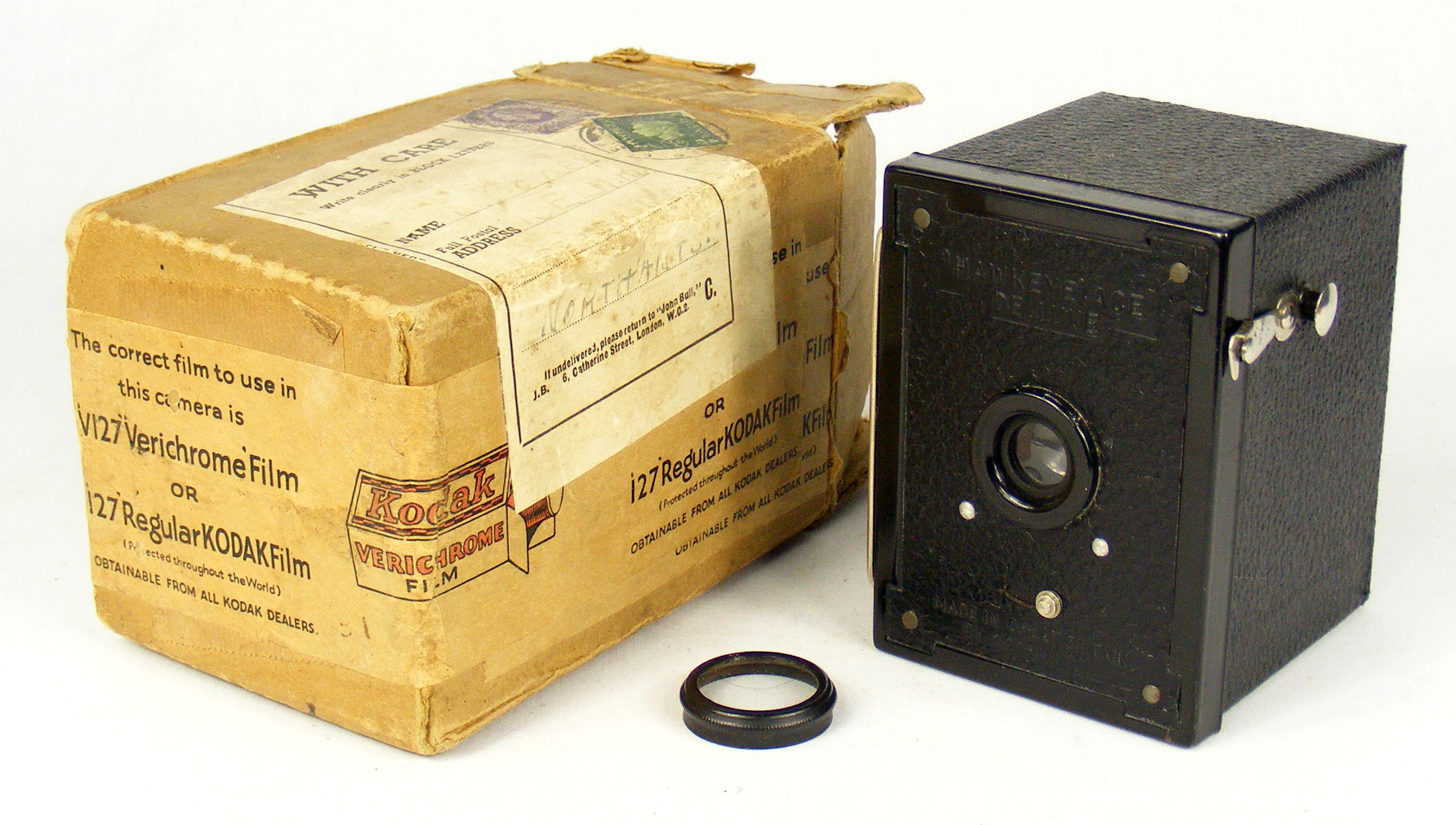 Description
This example of the Kodak Hawkeye Ace De Luxe is in very good condition with little corrosion to the metal or damage to the body. It is of very simple construction, with an outer casing of cardboard covered in black leatherette, and a metal film carrier.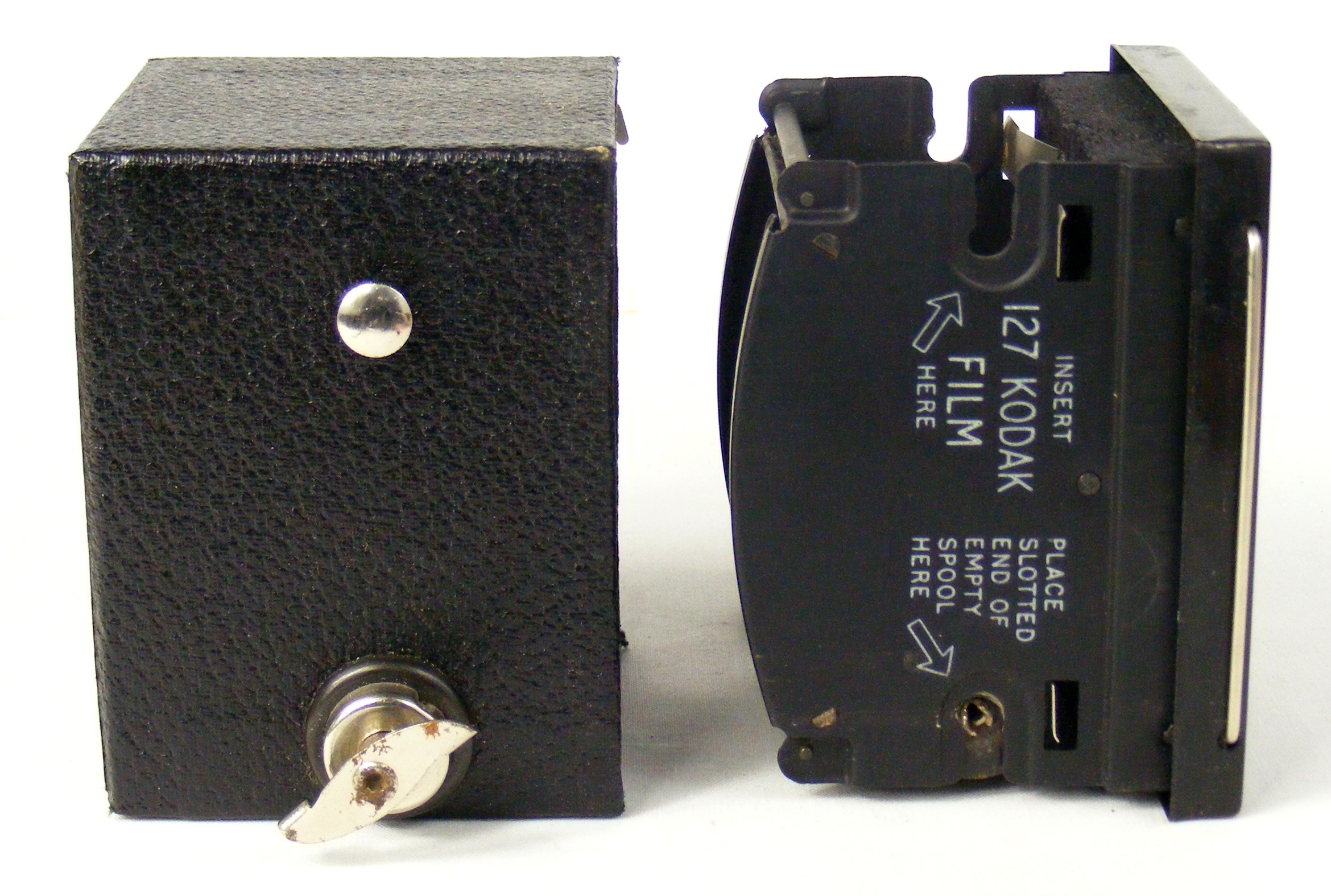 It has its original cardboard shipping carton, which shows that it was a premium for "John Bull" magazine.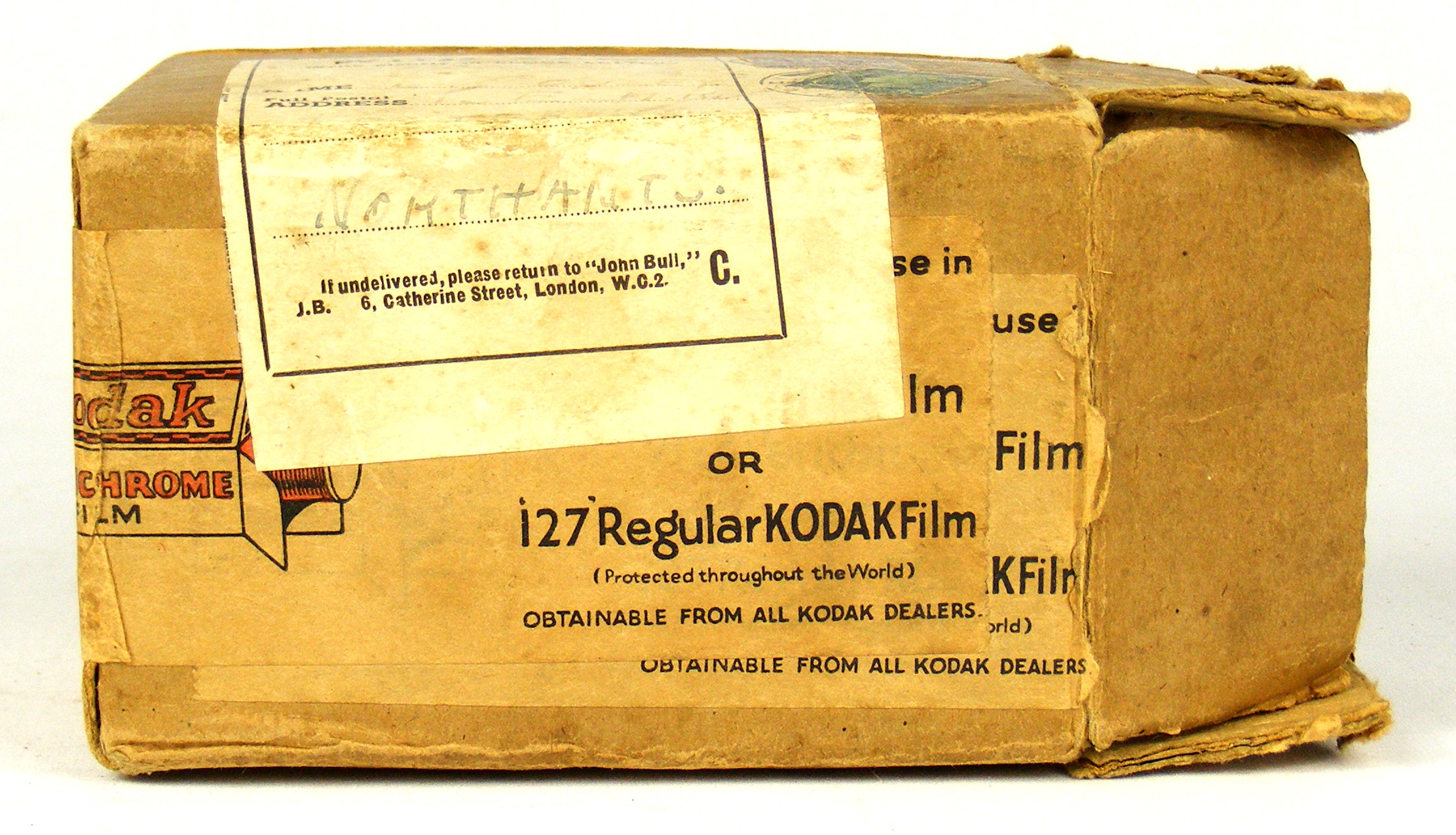 The camera also came with an additional portrait lens, shown fitted in the photograph below, which also shows the pull-out frame viewfinder. I have yet to discover whether this was provided with the camera or made available as an optional extra when it was advertised through premium schemes.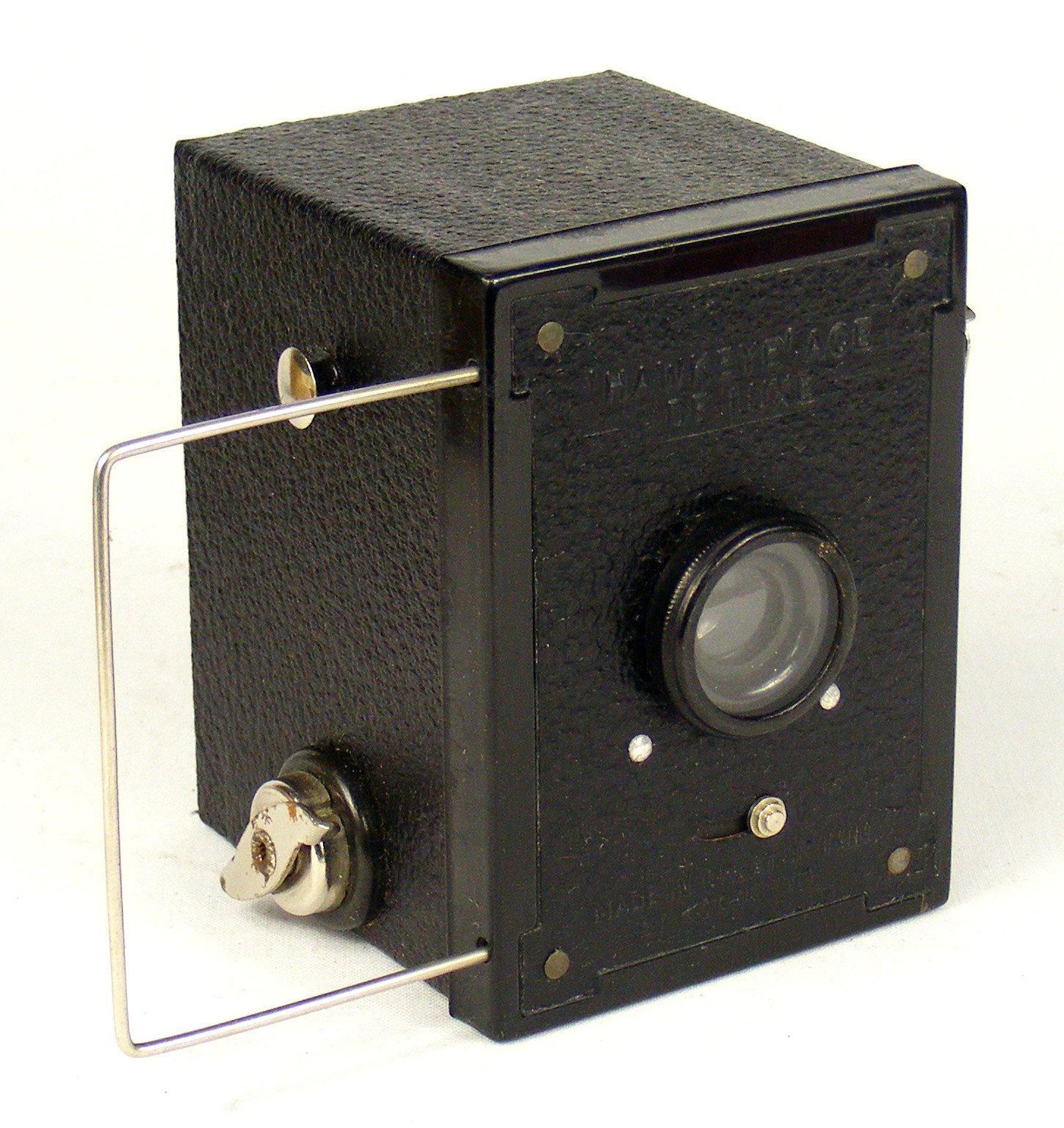 The obvious difference between this 'De Luxe' model and the ordinary Hawkeye Ace is that it has posts on the side to take a strap. However it is possible that the lens is of better quality, but this has as yet to be confirmed. The availability, or possible inclusion, of the portrait attachment is likely to be another discriminator between the two.
Notes
This is one of several simple box cameras for 127 rollfilm that were produced by Kodak Ltd to support premium schemes and was not shown in sale catalogues of the time. Most examples I have seen have been premiums for John Bull, but I have also seen one that came through a magazine called "Modern Wonder", which was apparently first published in May 1937 (source Wikipedia, last accessed December 2021).
Other examples of premium box cameras produced by Kodak Ltd are the Baby Hawkeye and Hawkeye Ace.
The camera is not listed in Coe [4] as the Hawkeye range are excluded from the scope of the book.