Rainbow Hawk-Eye Vest Pocket
Eastman Kodak Company
| | |
| --- | --- |
| Name: | Rainbow Hawk-Eye Vest Pocket |
| Type: | Folding (Rollfilm) |
| Manufacturer: | Eastman Kodak Company |
| Country of Origin: | US |
| Construction: | Conventional vertical format folding camera, finished in a crackle coating in various colours with coloured bellows. |
| Plate / Film Size: | 127 rollfilm |
| Dimensions (height x width x depth): | 12.5 x 6.2 x 2.5cms (closed) |
| Production Period: | 1930 - 1933 |
The Rainbow Hawk-Eye Vest Pocket camera was made in a set of colours, in common with many other models in the late 1920s and early 1930s, namely blue, green, orchid and rose.
Model / Variant:
Blue, with grey bellows
Lens:
Simple meniscus
Shutter:
Rotary shutter with choice of four stops
Movements:
None
Date of this Example:
c1930
Serial Number:
Number 38607 marked on lens surround
Availability:

Common
Uncommon
Hard to Find
Scarce

Inventory Number:
144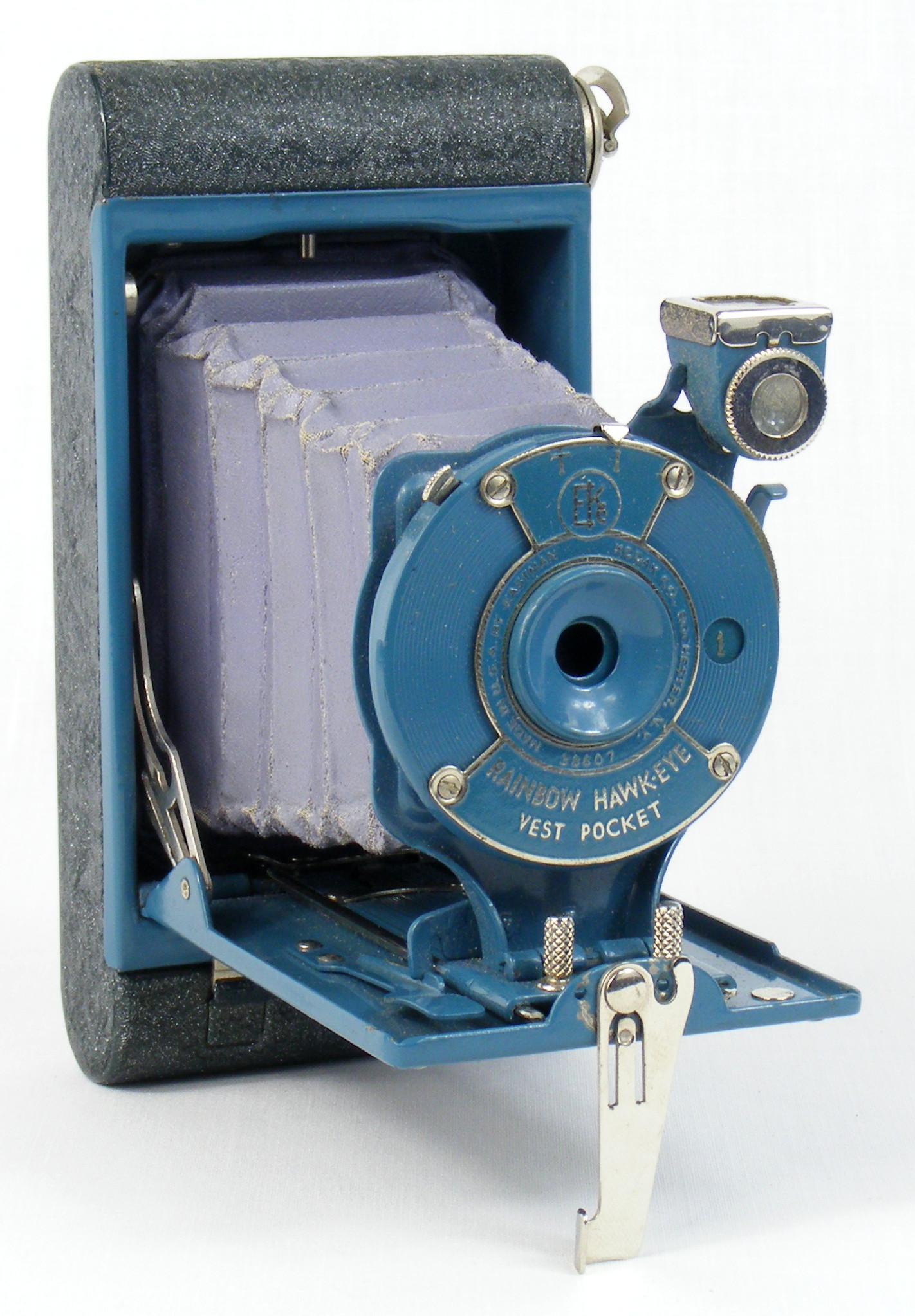 Description
The Rainbow Hawk-Eye Vest Pocket camera was available in a choice of 4 colours, which are (according to McKeown): blue, green, orchid & rose. This example is therefore "blue". The coloured bellows are original, but have some small holes to the corners.
This example of the Rainbow Hawk-Eye Vest Pocket camera is complete with its original sales carton. This appears to be a patterned outer sleeve over an inner plain cardboard section, constructed rather like a matchbox. Unfortunately, sellotape has been applied across one end, and the seller had applied a strip of tape to the other before shipping it to me!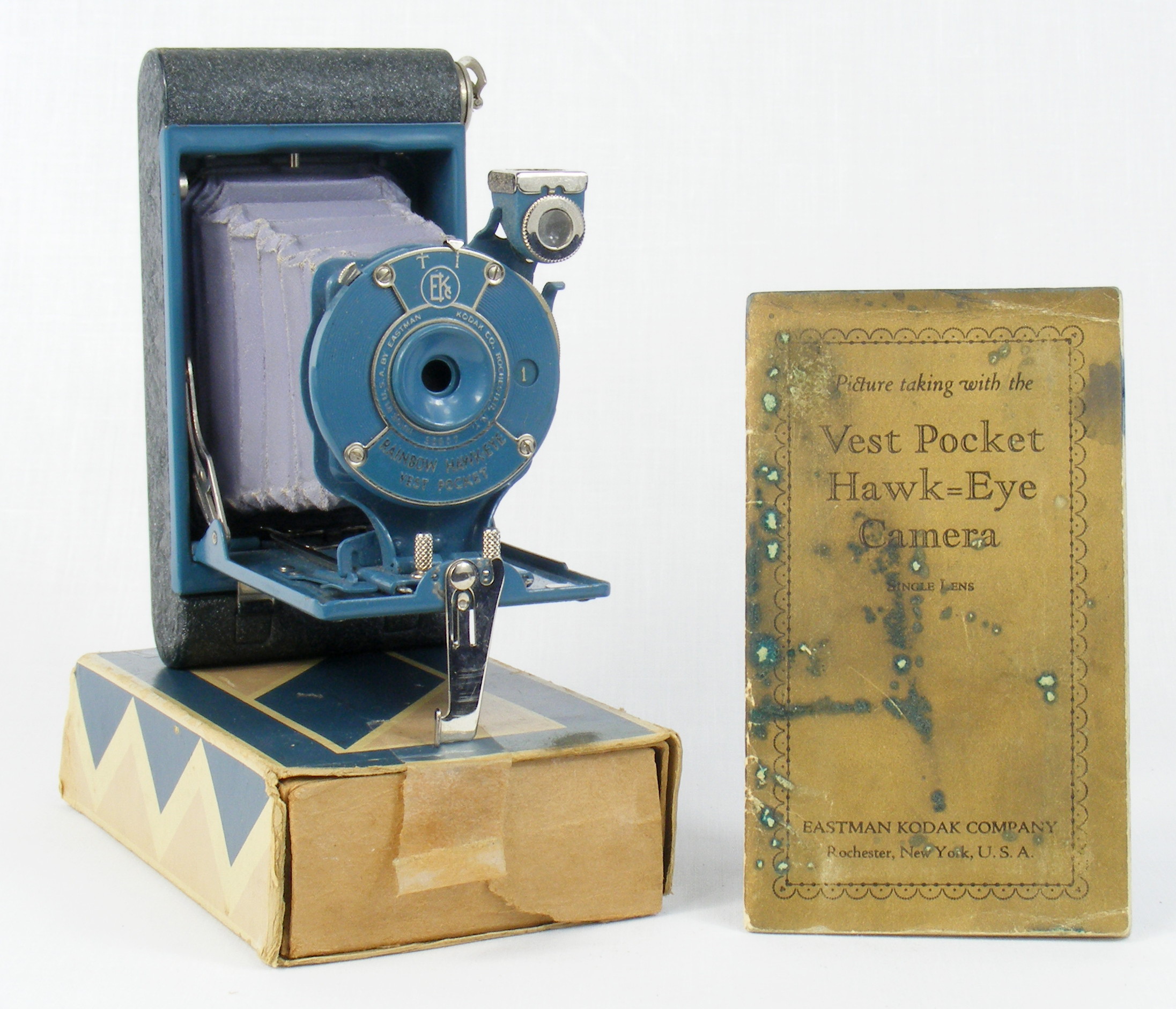 In addition, it also has the matching instruction booklet, with gold covering. The gold covering and the edges of the pages have been affected by coloured dye, though not apparently from the camera itself.
Notes
Stiffening of the bellows and holes at the corners is a fairly common problem with these cameras. The cloth based bellows seem to lose their flexibility with age. Some failed during their useful working life and were replaced with black bellows.
In addition, be very careful when pulling out the lens standard as the layers of the bellows are also prone to sticking together. It can be a good idea to remove the camera from its back and gently ease the bellows apart from the rear while pulling gently from the front.