Stereo Ideal (Model 650)
Ica AG
| | |
| --- | --- |
| Name: | Stereo Ideal 650 |
| Manufacturer: | Ica AG |
| Country of Origin: | Germany |
| Construction: | Standard format folding-bed plate camera but for stereo images on 9 x 18cm plates; twin leather bellows avoiding the need for a septum; leatherette covered steel body. |
| Production Period: | 1914 - 1926 |
Model / Variant:
Model 650
Plate / Film Size:
9 x 18cm plates
Lens:
Ica Doppel Anastigmat Maximar f5.4, F=12cm (serial 473907, 473908)
Shutter:
Compound, 1 - 150, T, B
Movements:
Rising front
Dimensions (w x h x l):
21.5 x 12 x 5 cm (closed)
Date of this Example:
c1914
Serial Number:
E3391 stamped into metal edging in rear of camera
Availability:

Common
Uncommon
Hard to Find
Scarce

Inventory Number:
637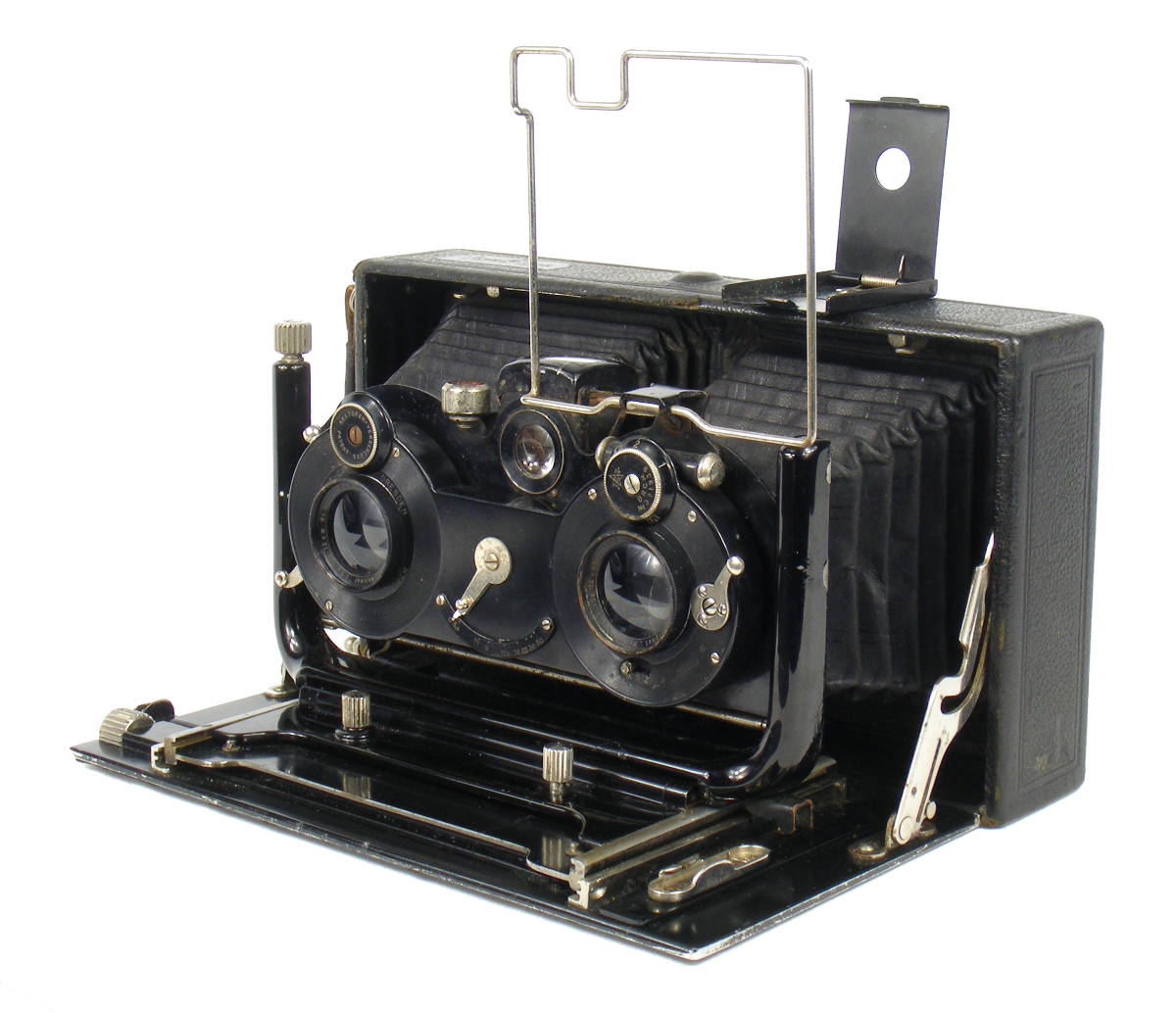 Description
Stereo folding camera, with twin black leather bellows. The camera is equipped with a Compound shutter. The aperture control set between the lenses, with the speed dial on right hand lens (viewed from front).
The reflecting viewfinder is fitted centrally between the two shutters, with a spirit level, but the Stereo Ideal also has a frame finder as well, mounted over the right hand shutter along with a rear site mounted on the top face of the casing. The camera is fitted with a rising front, operated by a vernier screw on the left hand side.
The body is metal, and based on the weight of it, the body must be fabricated from steel rather than aluminium. The inner surfaces are finished in black enamel, while the outer faces are covered in leatherette.
The name of the camera is stamped into the leather handle. There is a round Ica badge on the inside of the casing on the right hand side. The "Ica" name is also embossed into the leather on the front leather panel.

There is a further name embossed into the top face in a small rectangular area, which looks like "Hertanga" - no idea what that is!
Date range given is based on data given in McKeown [1]. The estimated date of this example is based on various adverts and catalogues found online, but has as yet to be verified. It may be possible to do so based on the serial number and letter prefix (E3991), but I am still chasing published information linking the serial and date of manufacture.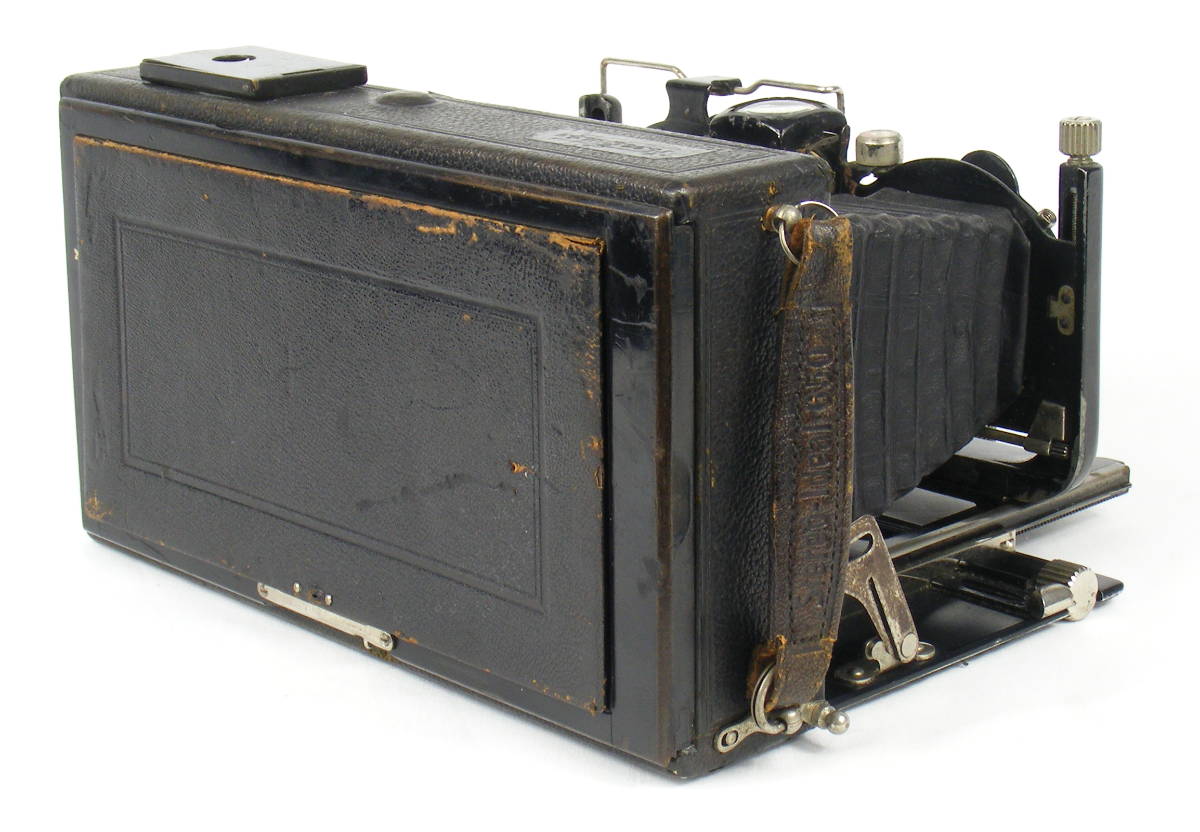 Notes
<None>