Rajar Box Camera
APeM (Amalgamated Photographic Manufacturers)
| | |
| --- | --- |
| Name / Model: | Rajar Box Camera |
| Manufacturer: | APeM (Amalgamated Photographic Manufacturers) |
| Country of Origin: | United Kingdom |
| Production Period: | 1929 - ? |
Plate / Film Size:
"Specially designed for Rajar No 6 films" (2¼ x 3¼)
Lens:
Unknown
Shutter:
Simple flip-flop shutter
Dimensions (h x l x w):
Date of this Example:
c1929
Serial Number:
None
Availability:

Common
Uncommon
Hard to Find
Scarce

Inventory Number:
328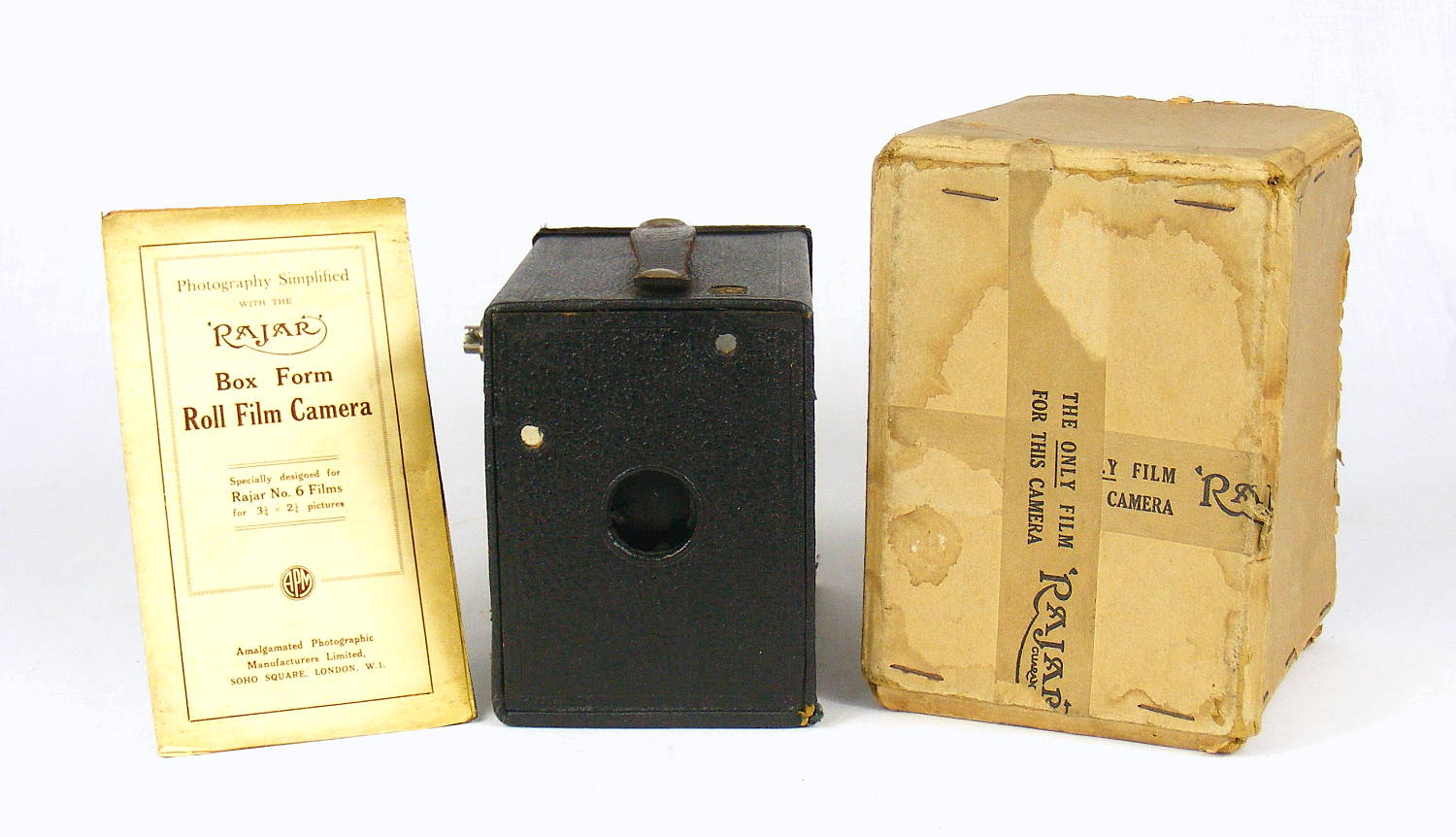 Description
The Rajar Box Camera is a basic black box camera of metal construction. The Rajar name is embossed into the leather handle.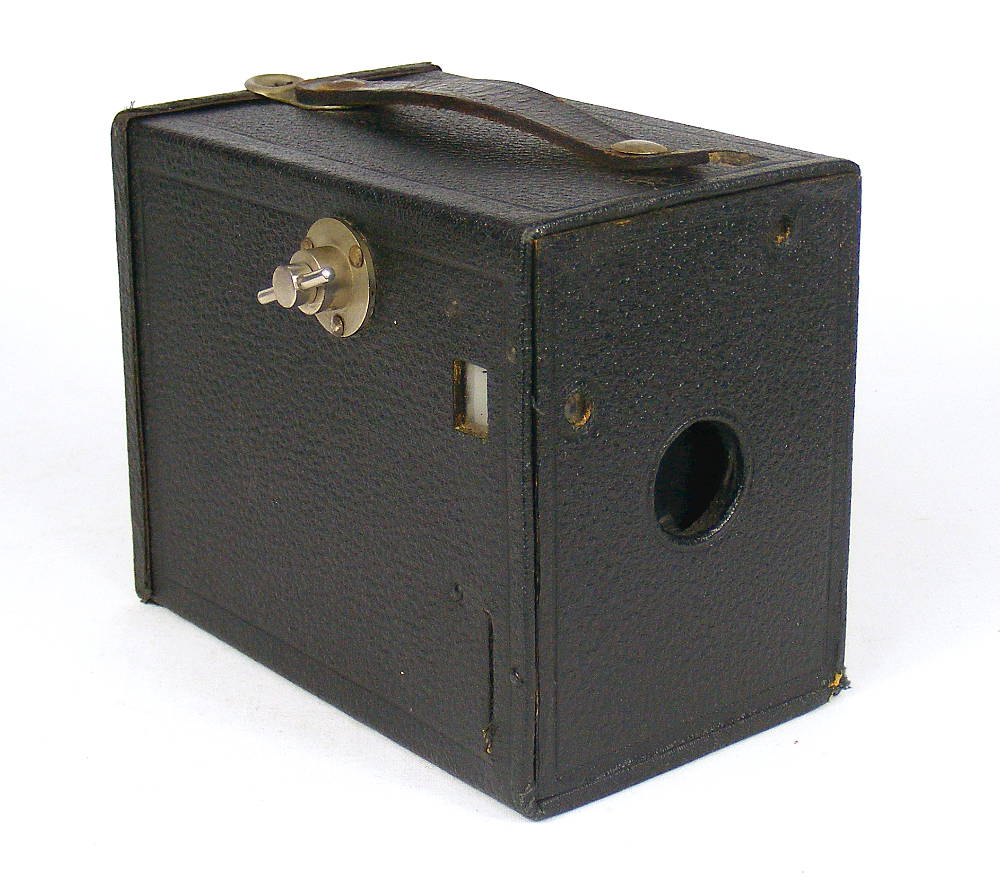 The film details recorded in the table above have been taken from a label inside the camera (2¼x 3¼).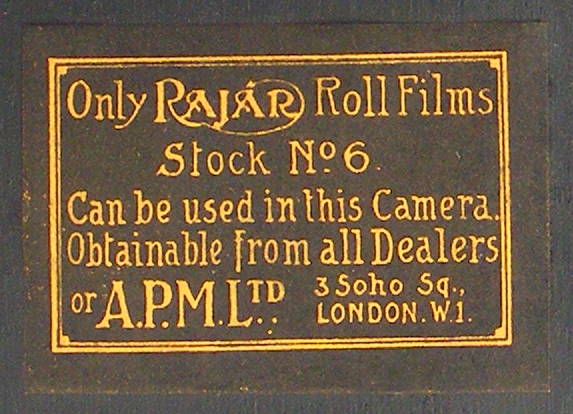 The camera came with the lower half of an original packing box, which has remains of tape on the base that states "The only film for this camera 'Rajar'". The lid of the box is missing.
Also with the camera were the original fold up instructions, again showing the Rajar script. The instructions are in good condition, although just starting to tear along the folds. Click on the image to open a pdf scan of the instructions. (Use the back key to return to this page).
Notes
This camera was generally (and possibly exclusively) distributed through premium schemes. The images show a scan of the two sides of a premium token from Godfrey Phillips (makers of cigarettes and other tobacco products) that lists both the Rajar No 6 Folding camera and the Rajar box camera.

The form of the partial packing box that came with the camera also strongly suggests it was a premium camera.